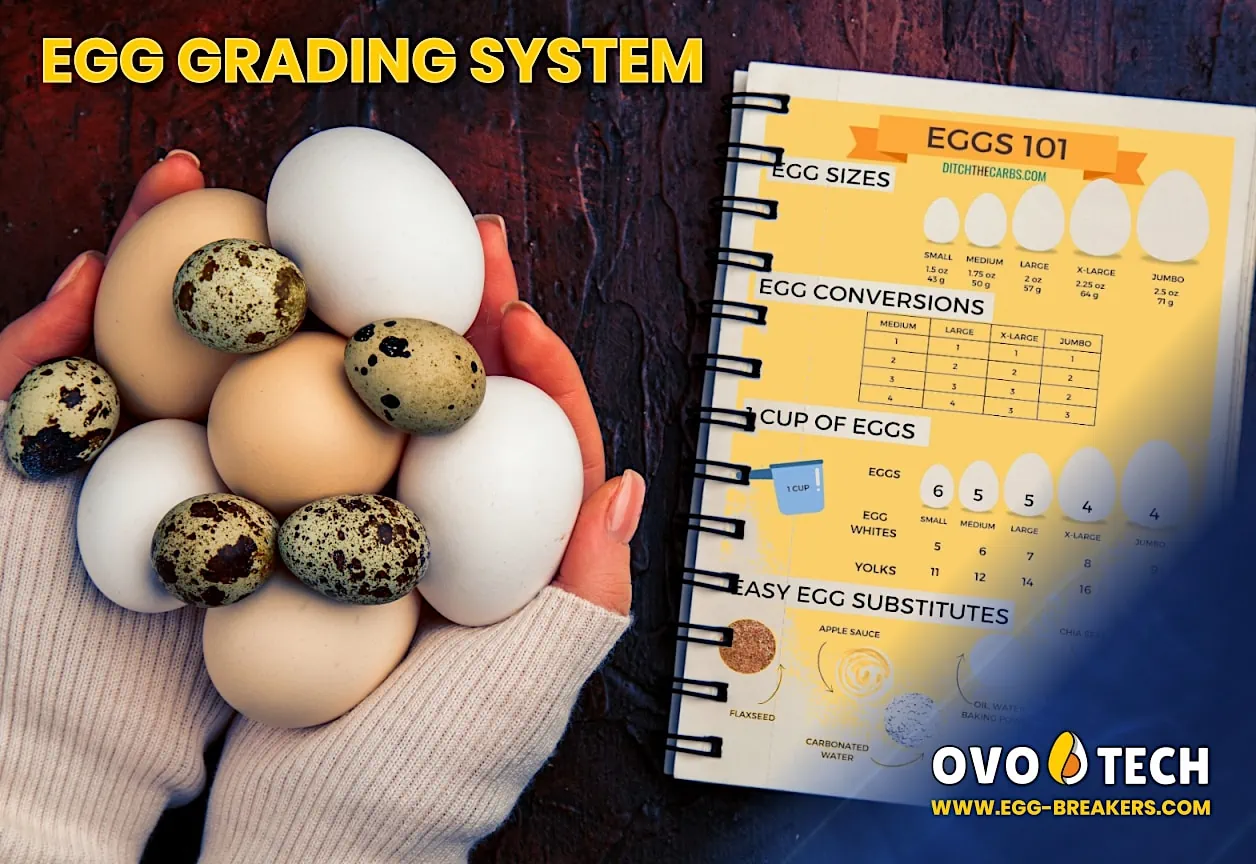 System klasyfikacji jaj
W USA istnieją trzy klasy konsumenckie jaj. Klasa AA, A i B. Ocena jest określana na podstawie jakości wnętrza jaja oraz wyglądu i stanu skorupy jaja. Jaja dowolnej klasy jakości mogą różnić się wagą (rozmiarem).
Najświeższe i najwyższej jakości jaja otrzymają ocenę AA. Jaja bardzo wysokiej jakości otrzymają Klasę A. Jaja Klasy B są zwykle używane do przetworzenia w masę jajeczną i pieczenia, w zależności od ilości wad. W Europie jaja są klasyfikowane według wagi i jakości. Jaja klasy A klasyfikuje się według wagi: XL – powyżej 72 g, L – 63-72 g, M – 53-62 g, S – poniżej 53 g. Jaja klasy B to te, które nie spełniają progów jakości jaj klasy A lub są to jaja klasy A, których klasa została obniżona. Tylko zakłady pakowania mogą klasyfikować i pakować jaja oraz etykietować swoje opakowania.